"Fine stones" arise in millions of years and let feel resistance and valence. We ennoble these stones through our unique processing technique and we are able to provide them with the noblest design for your claims. Whether simple or luxurious: we create your individual ambiance, from which you draw both relaxation and strength as well as enjoyment for your eyes. Our exclusive material combinations leave nothing to be desired: Here high craftmanship meets art for eternity. www.uwe-petry.de – master craftsman of conviction.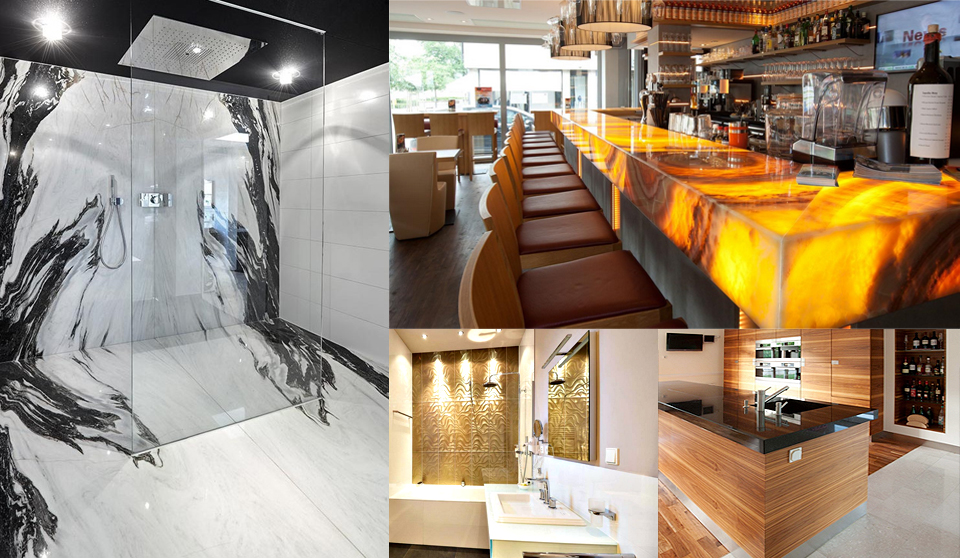 Successful start of FLOATING ART WORLDS and FLOATING AZUR!
New cooperation with www.artecover.de as specialists for exterior and interior design, decorated glass, decorated wall and floor tiles in the pool and spa area too, Artecover brings our artwork to every desired surface, in every desired size, long-lasting and extremly resistent against external influences – art for eternity.